Regular price
Sale price
$66.00 USD
Unit price
per
Sale
Sold out
Allow yourself to be intrigued by the questions this painting poses, drawing you into an immersive and introspective experience.
See behind the veil of those sunglasses she wears to mask her vulnerabilities. Can you interpret the unspoken language of her expressions, even without being able to see her eyes directly? The canvas becomes a vessel for your own imagination, and in this exploration, you might discover a connection that goes beyond sight.
Or perhaps, her sunglasses act as a reflective shield, mirroring our own emotions, hopes, and vulnerabilities. As if donning a suit of armour, she challenges us to confront our own thoughts, encouraging us to seek deeper understanding within ourselves. In this contemplation, the artwork becomes a mirror to our own souls, a journey of self-discovery that resonates beyond the confines of the canvas.
'Into my Eyes' is an invitation to ponder, to reflect, and to unravel the intricate layers of human connection and self-perception. Let the colours and brushstrokes evoke emotions, stir introspection, and inspire empathy as you unravel the enigma behind those sunglasses, transcending the barriers to touch the essence of shared human experience.
Experience the power of art that not only captivates the eye but also ignites the soul, leaving an indelible impression on the canvas of your heart.
View full details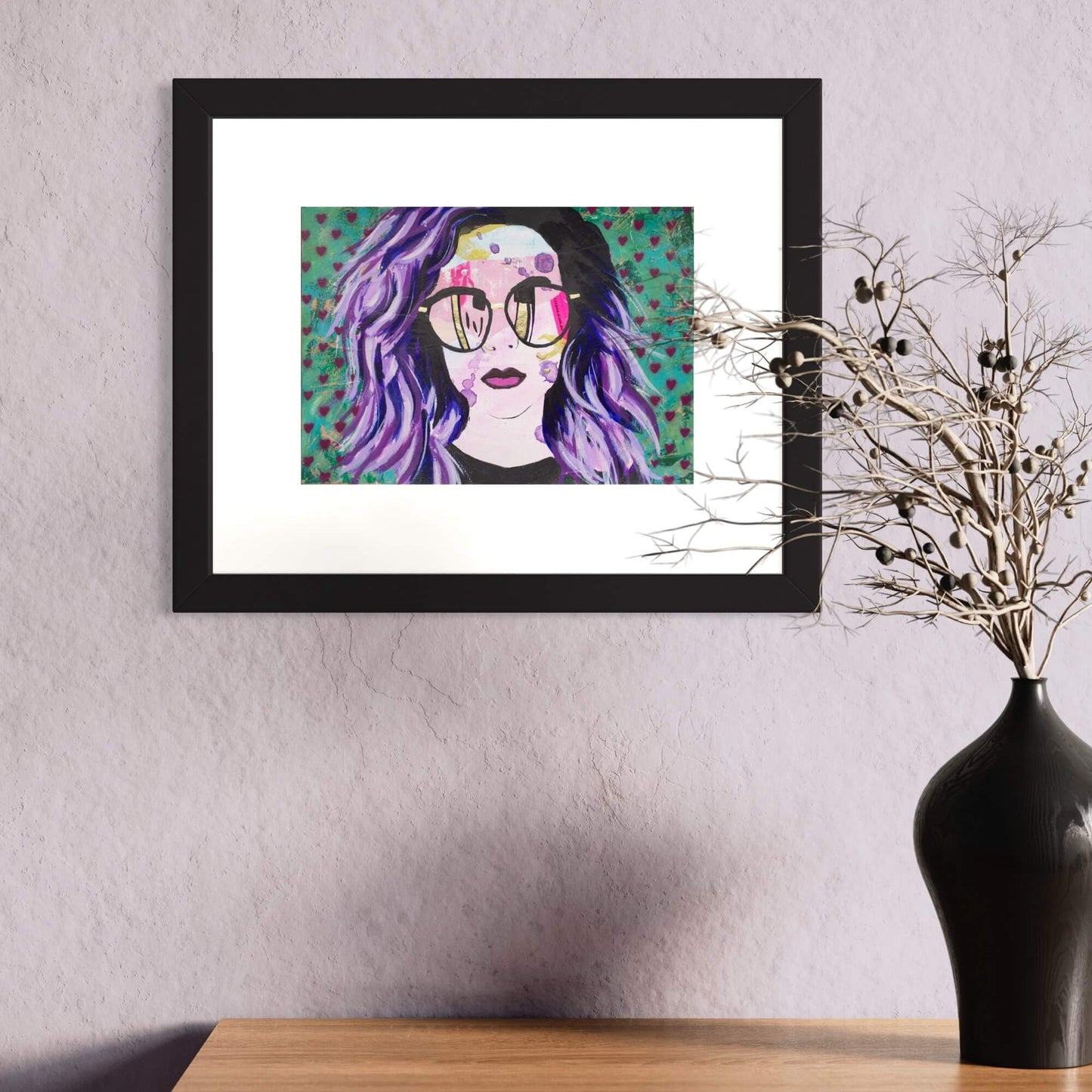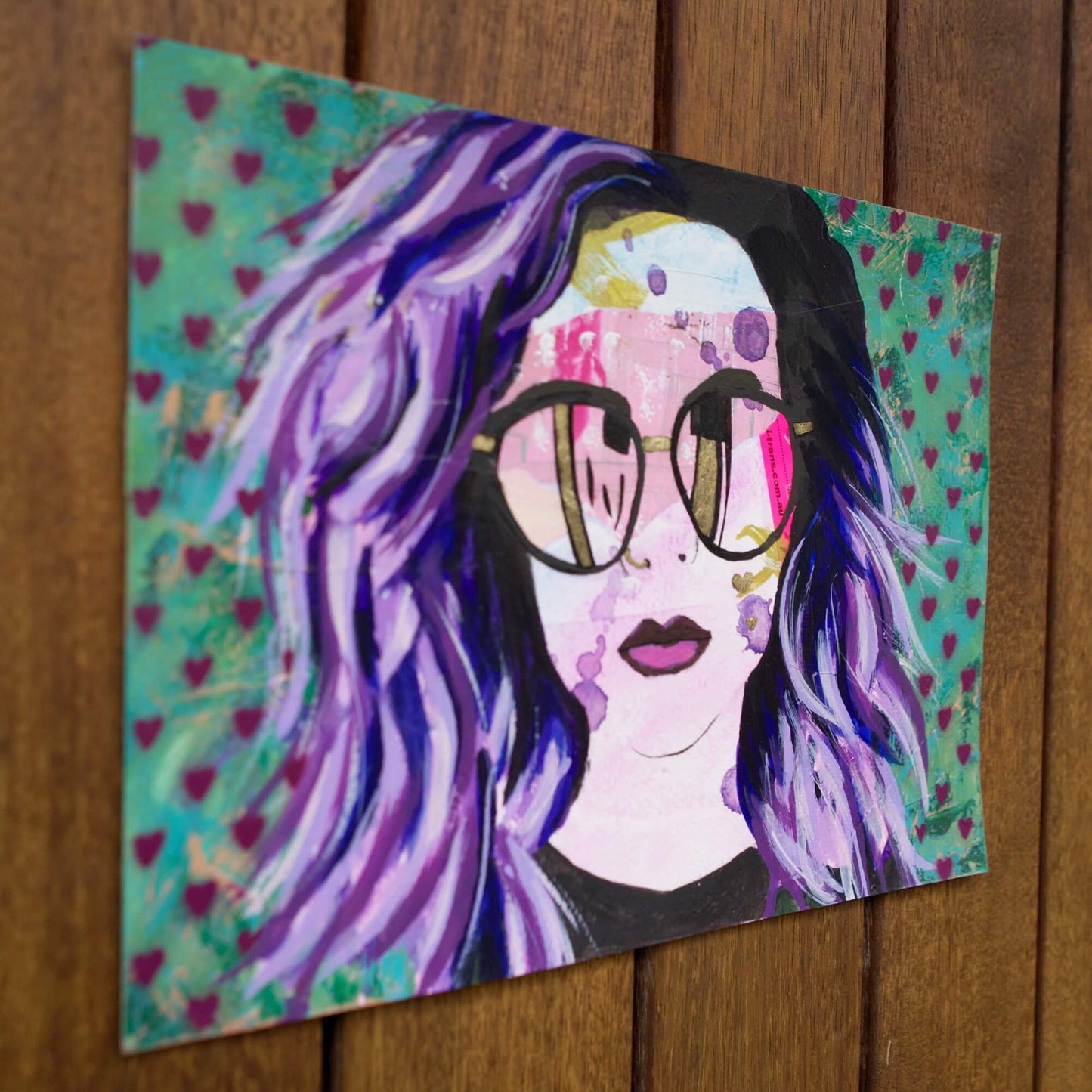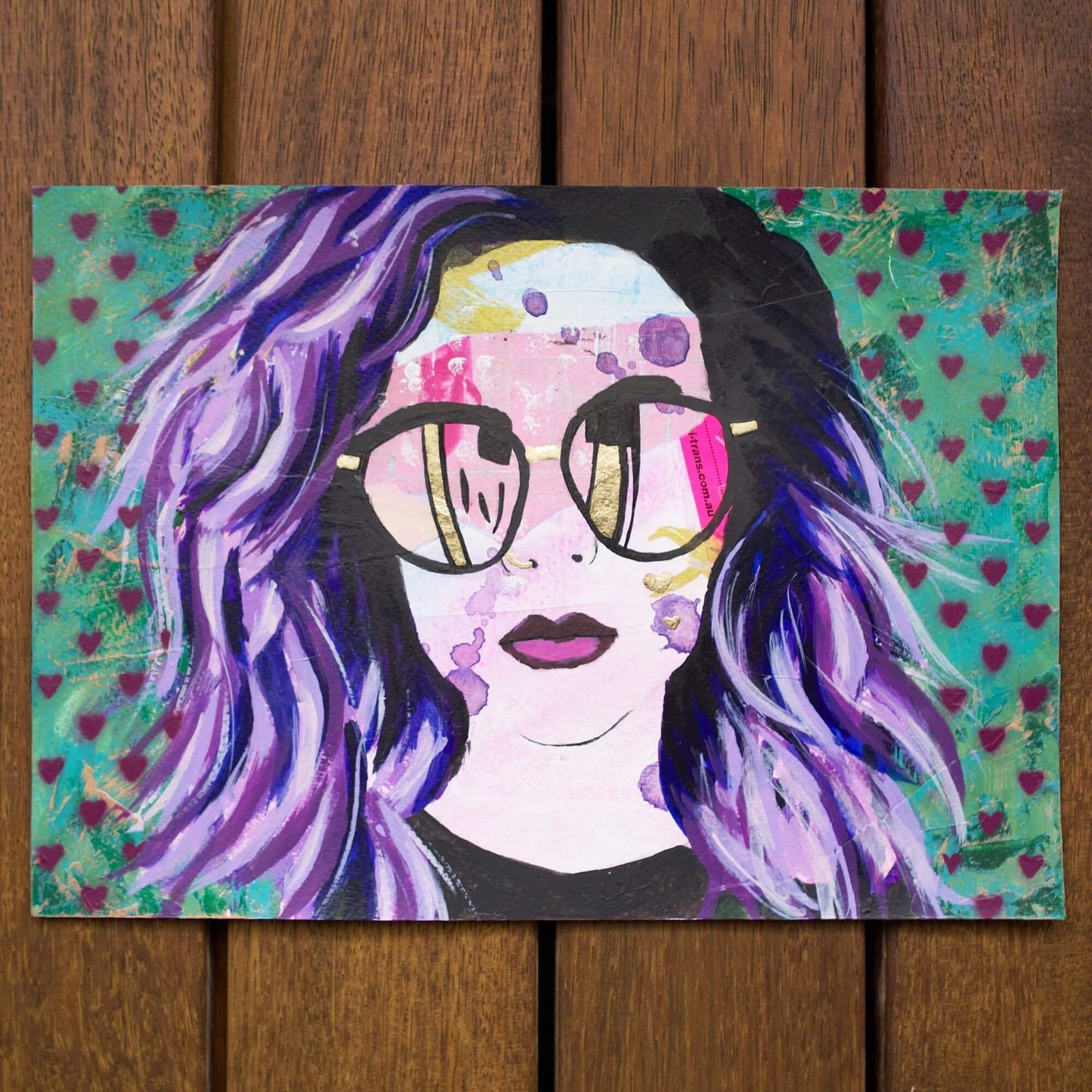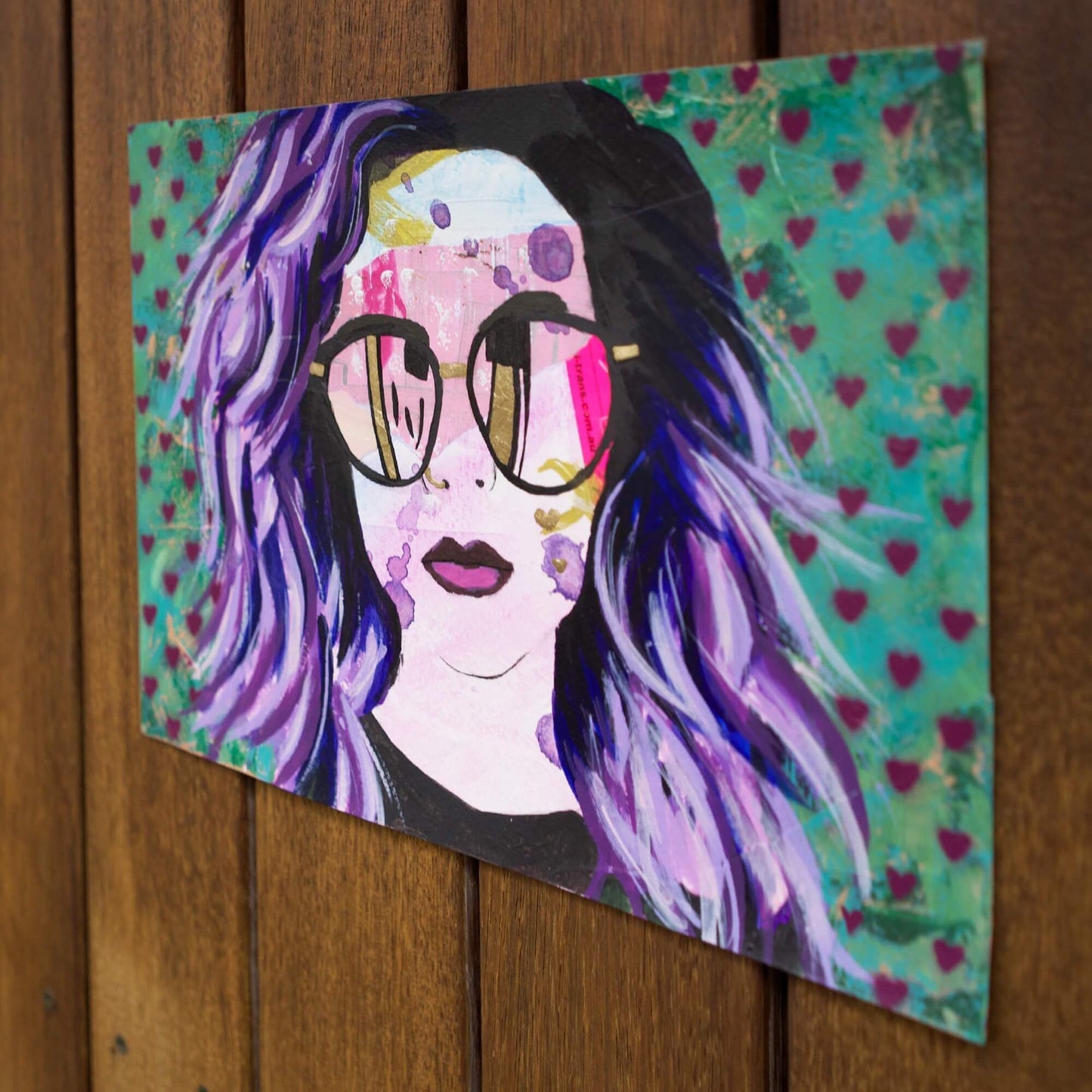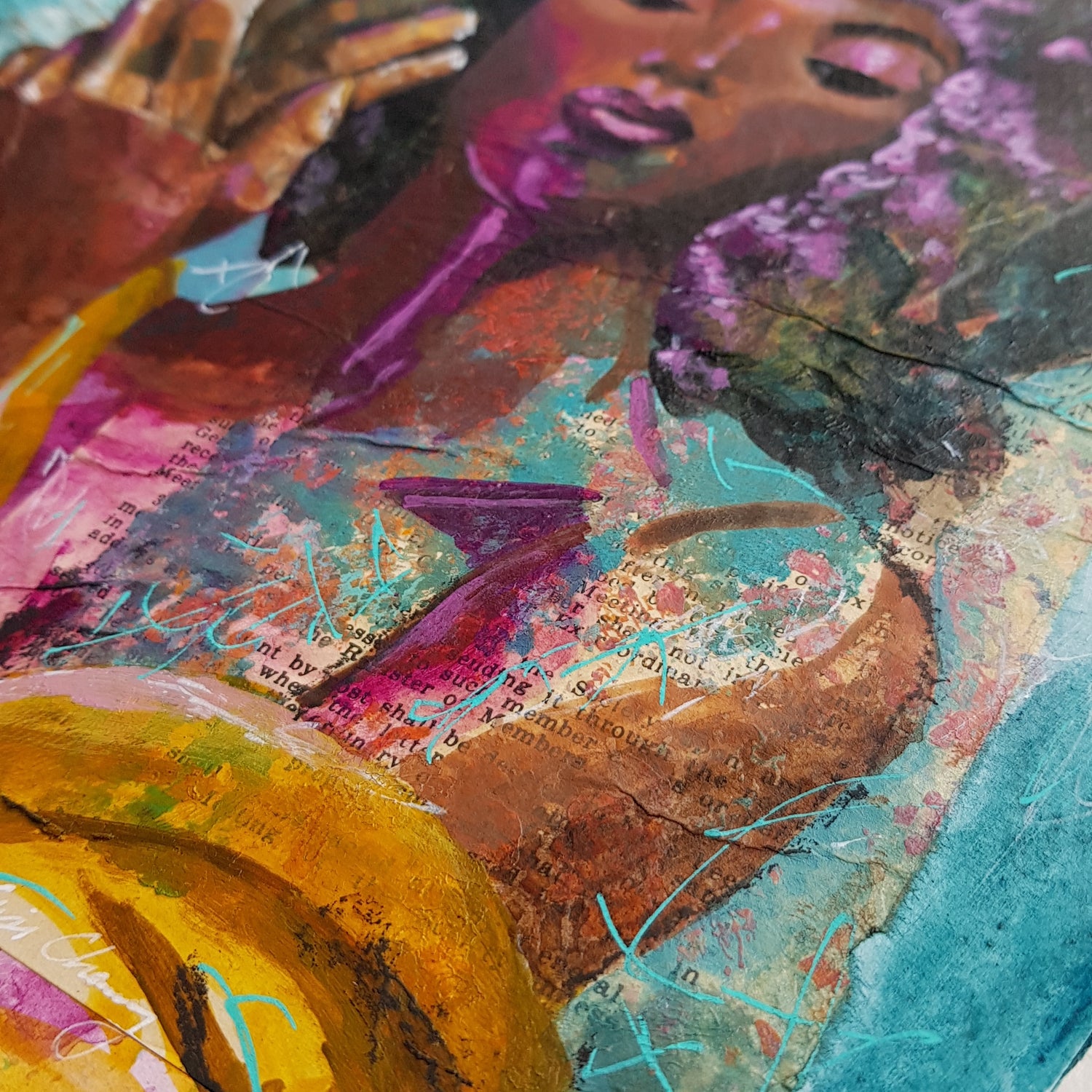 The Finish
This painting has been created on artist quality 300gsm cotton paper.
It is shipped flat and will arrive unframed, and un-mounted.
This piece is designed to fit a standard picture frame. If you plan to custom mount it, the most economical option is to buy a frame with glass in a store and bring that along with your artwork to a framer for custom mounting.
Every artwork you buy plants a tree in Australia, preserving the natural biodiversity, and helping the wildlife recover from forest fires.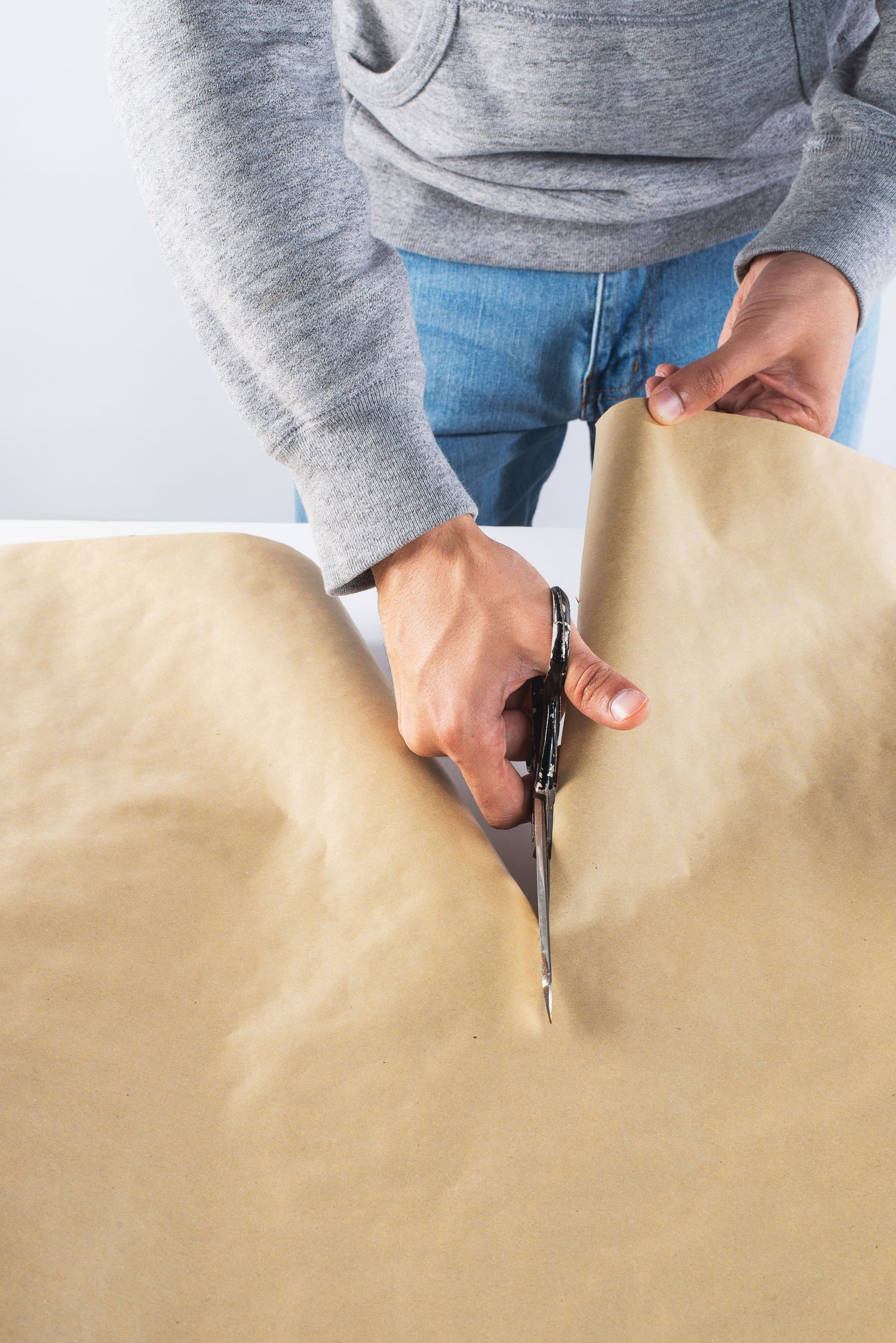 Shipping
Within Australia
FREE Shipping Australia Wide.
You will receive the painting in around 8-17 days. It usually takes 3-7 days to prepare the painting for shipping and 5-10 days in transit.
International
Shipping is available worldwide and will be calculated at checkout. Buyers are responsible for any customs and import taxes that may apply.
Shipping times may take longer than usual due to delays in the postal system.