Regular price
Sale price
$23.00 USD
Unit price
per
Sale
Sold out
Picture this: it's 2020, the world is going crazy with Covid-19. In my cluttered home office, watching the chaos of the pandemic unfold in the news, I couldn't help but descend into a funk of lethargy and depression. It seemed like the world was spiralling out of control, and I was just a tiny speck caught in the middle of it all.
I couldn't help but feel overwhelmed by the constant noise and chaos of the world outside.
My mind was racing, filled with thoughts and worries that never seemed to slow down. It was then that I knew I needed to create something that would bring a sense of calm and stillness into my life, and hopefully into the lives of others as well.
And so, I began to paint. I chose a calming blue, green, and purple colour scheme, hoping to create a soothing and relaxing atmosphere. As I worked, I began to envision a woman, deep in thought, manifesting herself into being. She was not in a dynamic pose, but rather in a peaceful state of meditation, her eyes closed as she breathed in and out.
With each stroke of the brush, I felt a sense of calm wash over me.
I could feel the chaos and noise of the outside world fading away, replaced by a sense of inner peace and stillness. And as I put the finishing touches on the painting, I knew that it was not just a work of art, but a reminder to myself and to others to find that inner calm and strength within ourselves.
I titled the painting 'From Thought', it's not just a painting, it's a journey into the inner workings of the mind, a nod to the idea that our thoughts and subconscious are what shape us into the people we are. I love working with collage and layers to build beautiful details into my work, because much like those layers, we as humans are multifaceted and complex. And as I look at it now, I can't help but feel a sense of gratitude for the moments of stillness and calm it has brought me, and I hope it can do the same for you.
The original painting has been sold, but I'm excited to offer you a chance to have a print of 'From Thought'.
So, if you're ready to bring some peace and tranquility into your home or office, grab yourself a print and let 'From Thought' work its magic on you. Trust me, your mind (and your stress levels) will thank you.
View full details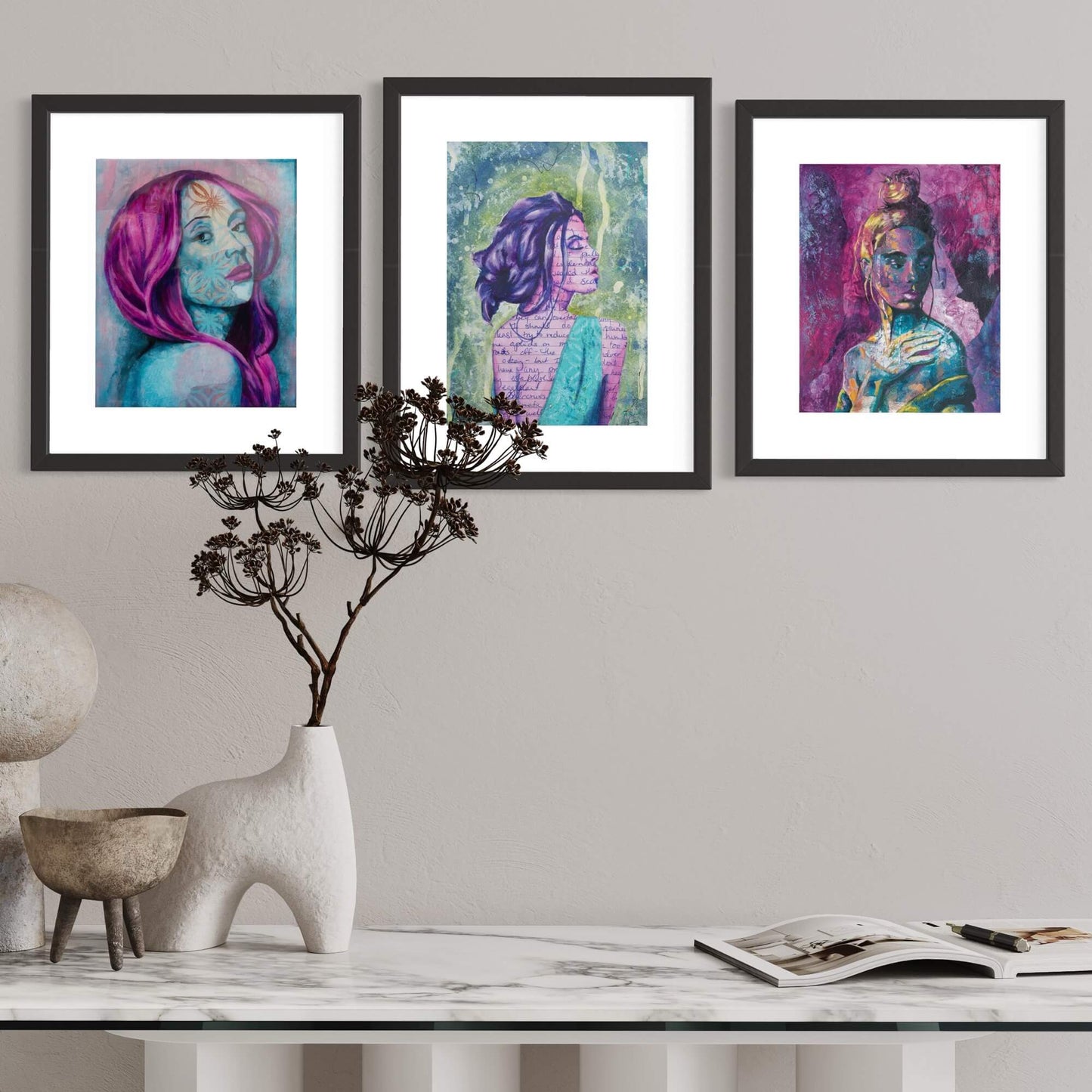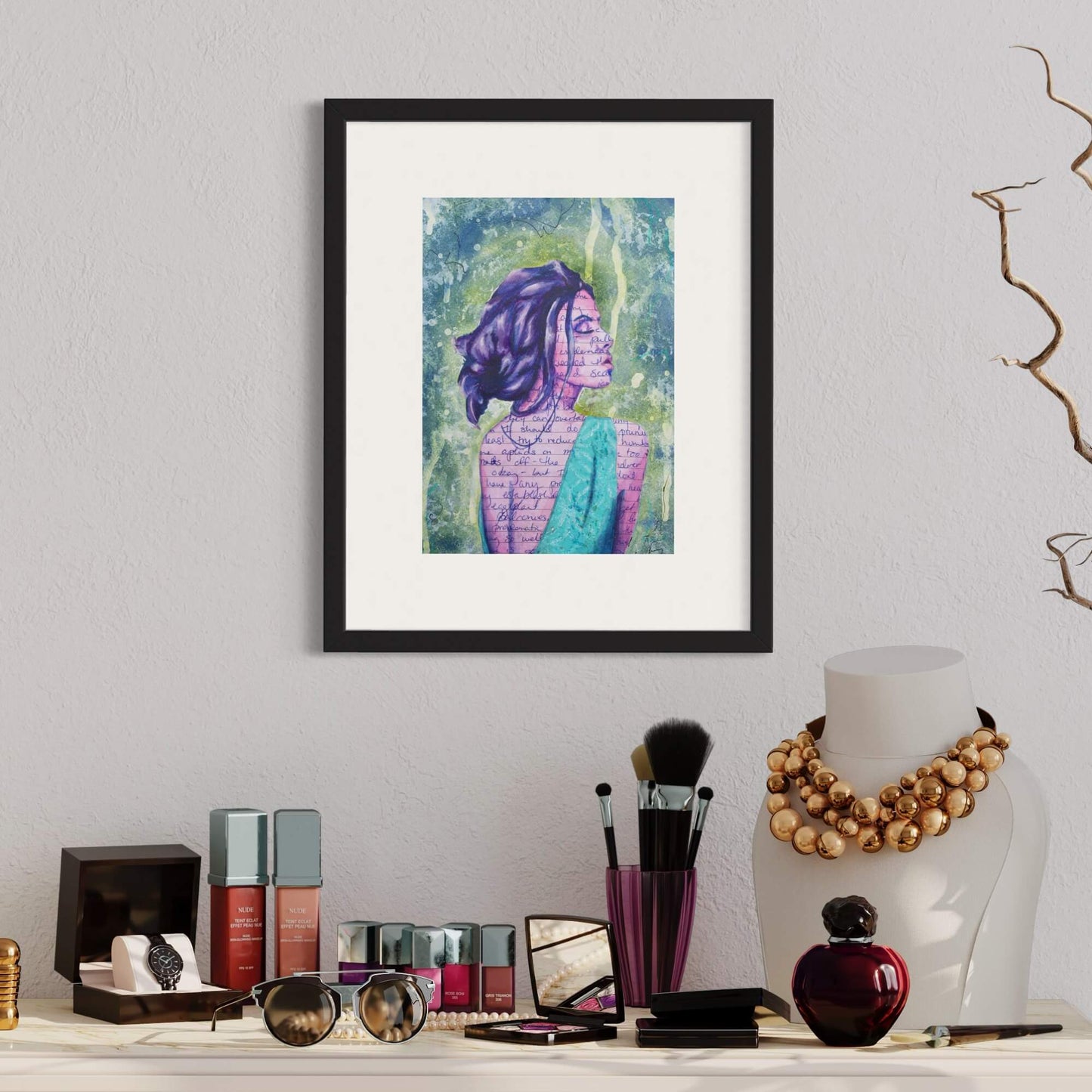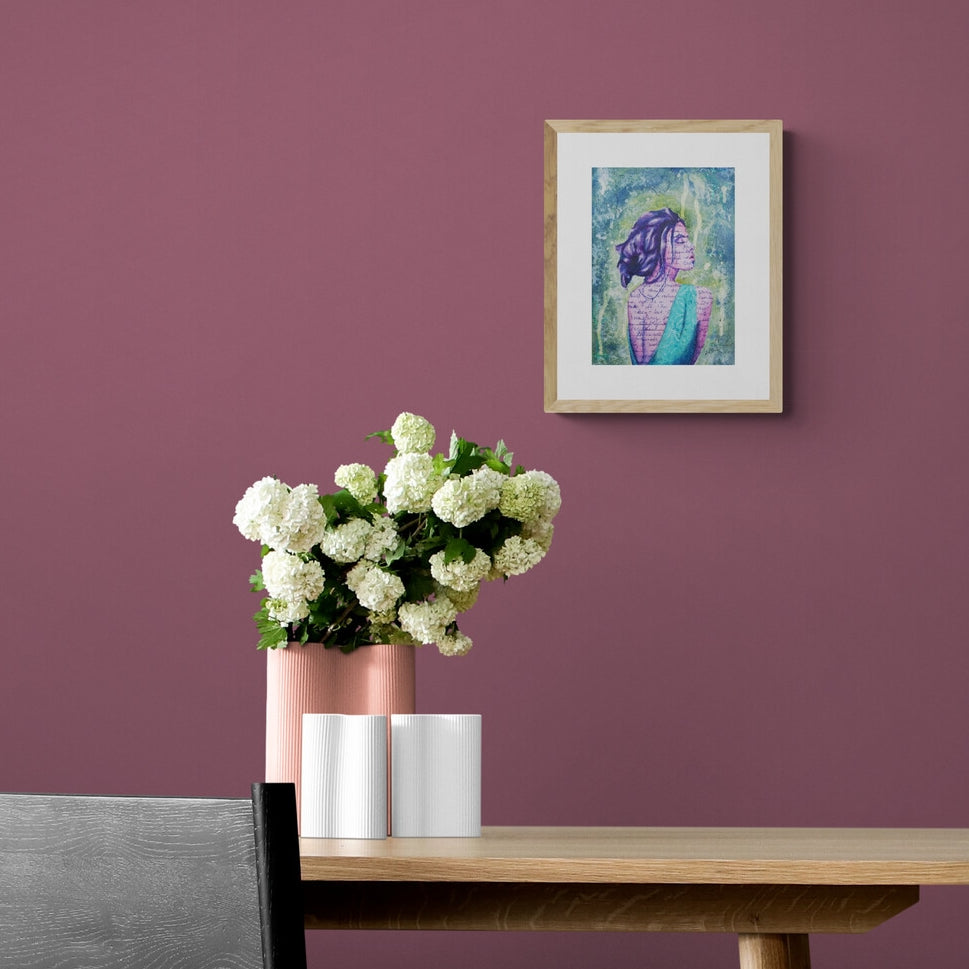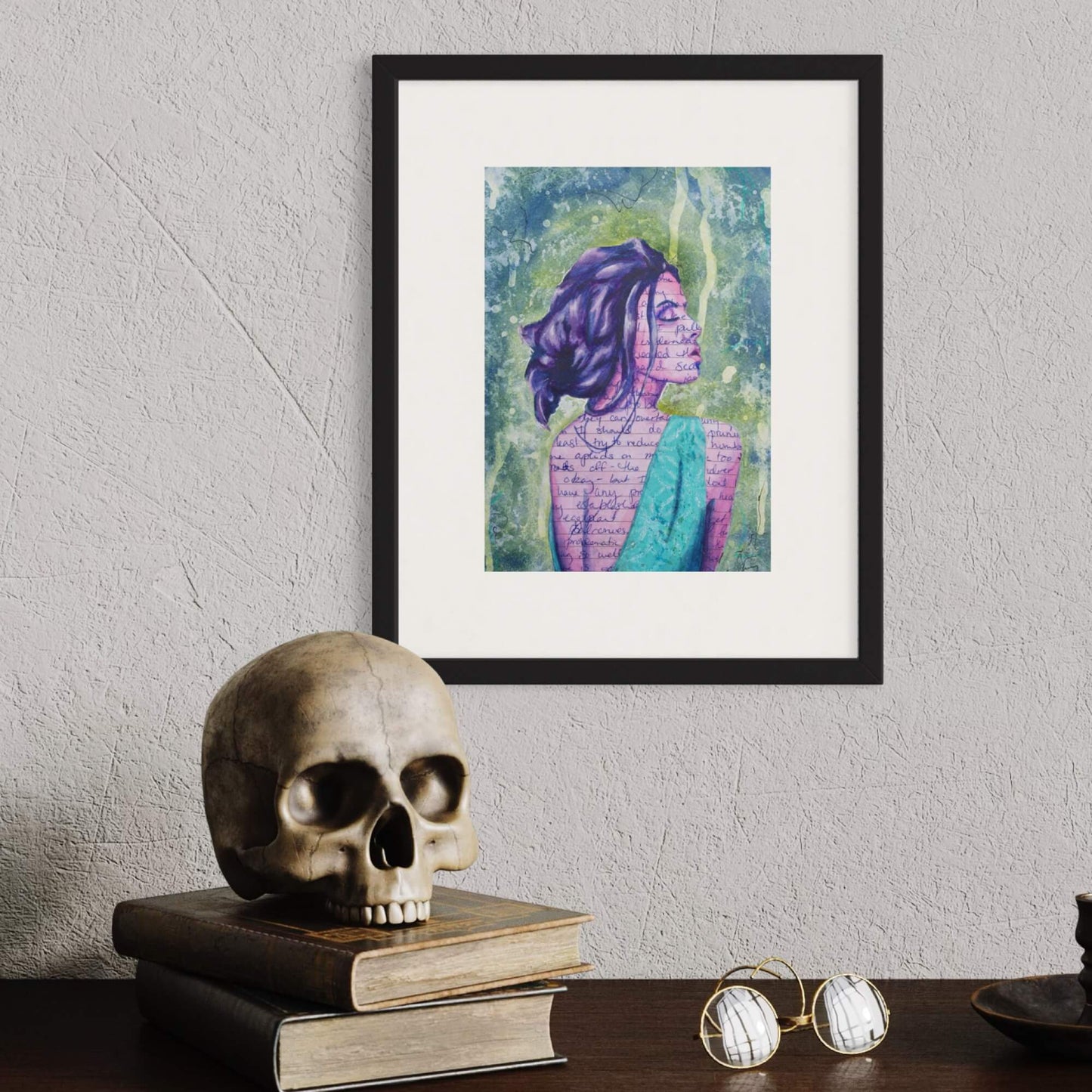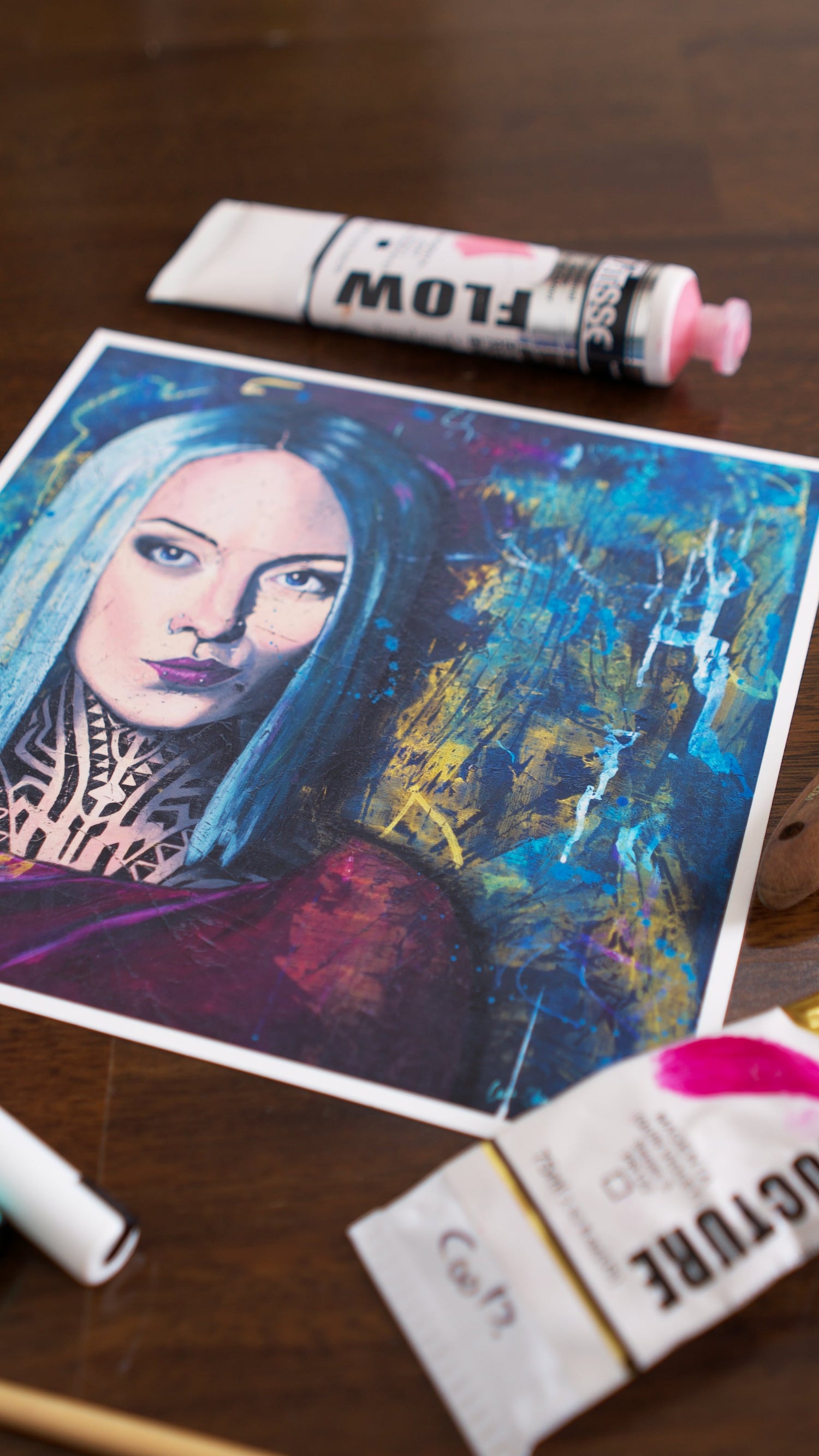 About Your Print
All art prints are printed on quality 250gsm paper to ensure your prints don't just look good, but last too.
Each art print comes with artist information on the back.
Dimensions are final paper size your artwork is printed edge to edge, making it borderless and easy to fit into a matte board or frame.
Prints are sized to fit in a standard picture frame.
Every art print you buy plants a tree in Australia, preserving the natural biodiversity, and helping the wildlife recover from forest fire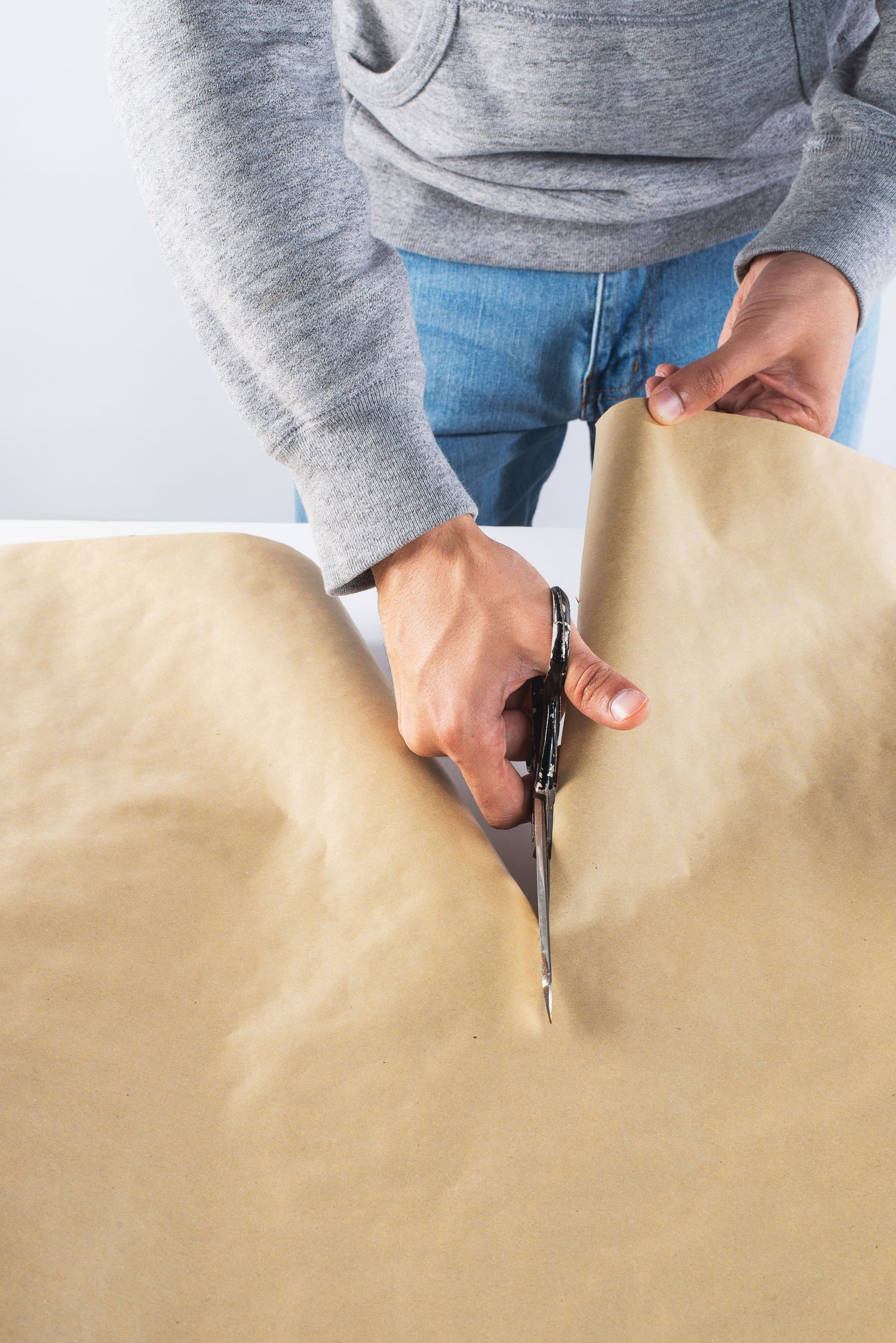 Shipping
You will receive your print in around 8-17 days.
All prints are created on demand so it usually takes 3-7 days to prepare the print and 5-10 days in transit.
Within Australia
FREE Shipping on Orders Over $50 Australia Wide.
International
Shipping is available worldwide and will be calculated at checkout. Buyers are responsible for any customs and import taxes that may apply.
Shipping times may take longer than usual due to delays in the postal system.