Regular price
Sale price
$66.00 USD
Unit price
per
Sale
Sold out
The bold color palette of From Afar representsthe beauty of uniqueness and the power of embracing one's individuality.
As she looks into the distance, you can't help but wonder about the dreams and aspirations that stir within her heart.
'From Afar' is a celebration of self-discovery and the journey of embracing one's true identity. The young woman's dreamy gaze encourages you to dream about your own aspirations and the paths that lie ahead. With every stroke of the brush, the painting comes alive with a sense of adventure, inviting you to join her in exploring the uncharted territories of imagination.
Embrace the captivating charm of 'From Afar' as it adds a splash of vivid color and artistic flair to any space. Let it remind you to embrace your own uniqueness, cherish your dreams, and embark on a journey of self-discovery with courage and curiosity.
Own a piece of art that celebrates the beauty of being different and ignites the imagination with its bold and vibrant colours.
'From Afar' is more than just a painting; it's an inspiration, a reflection of the boundless potential that lies within each of us.
View full details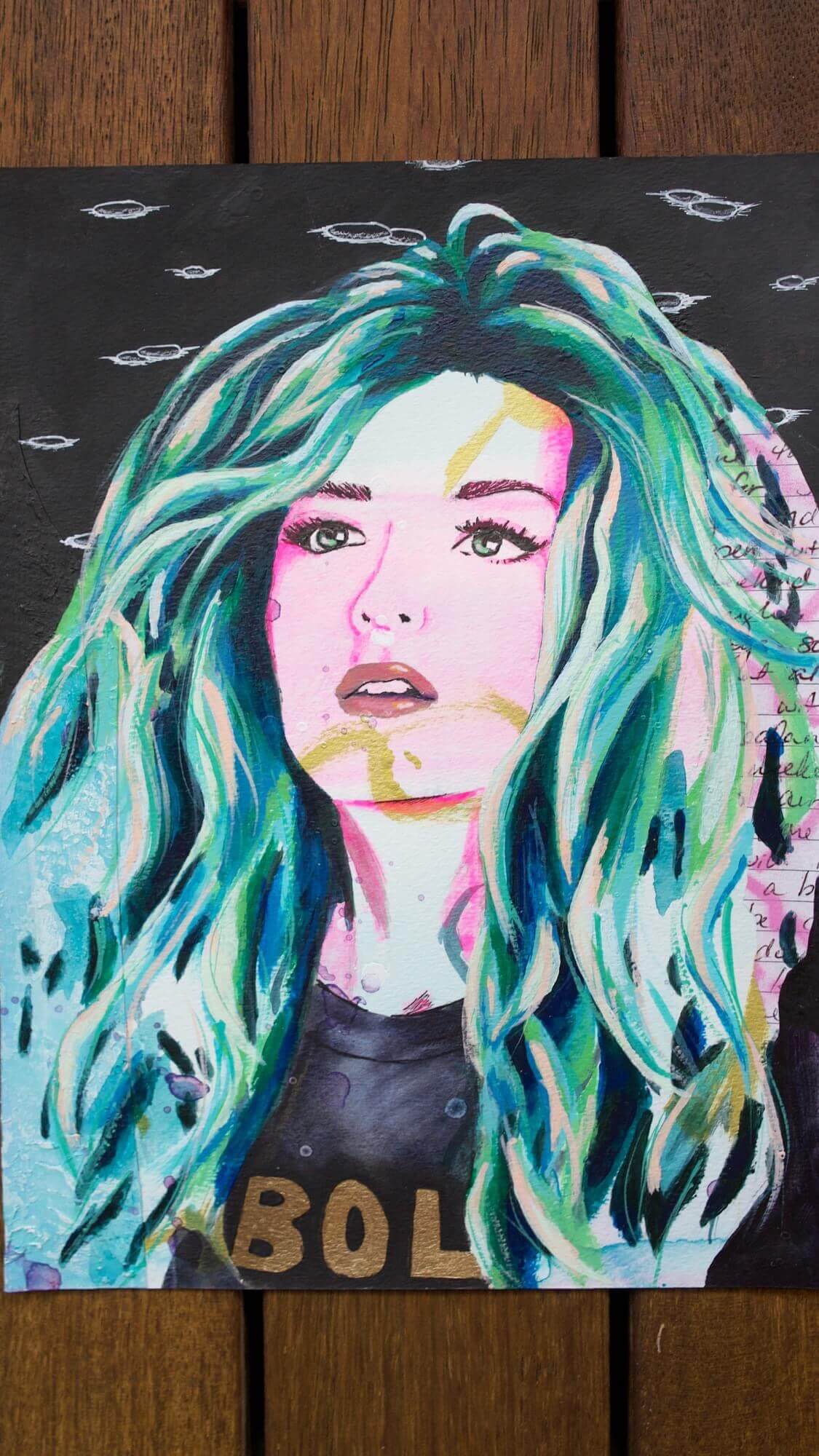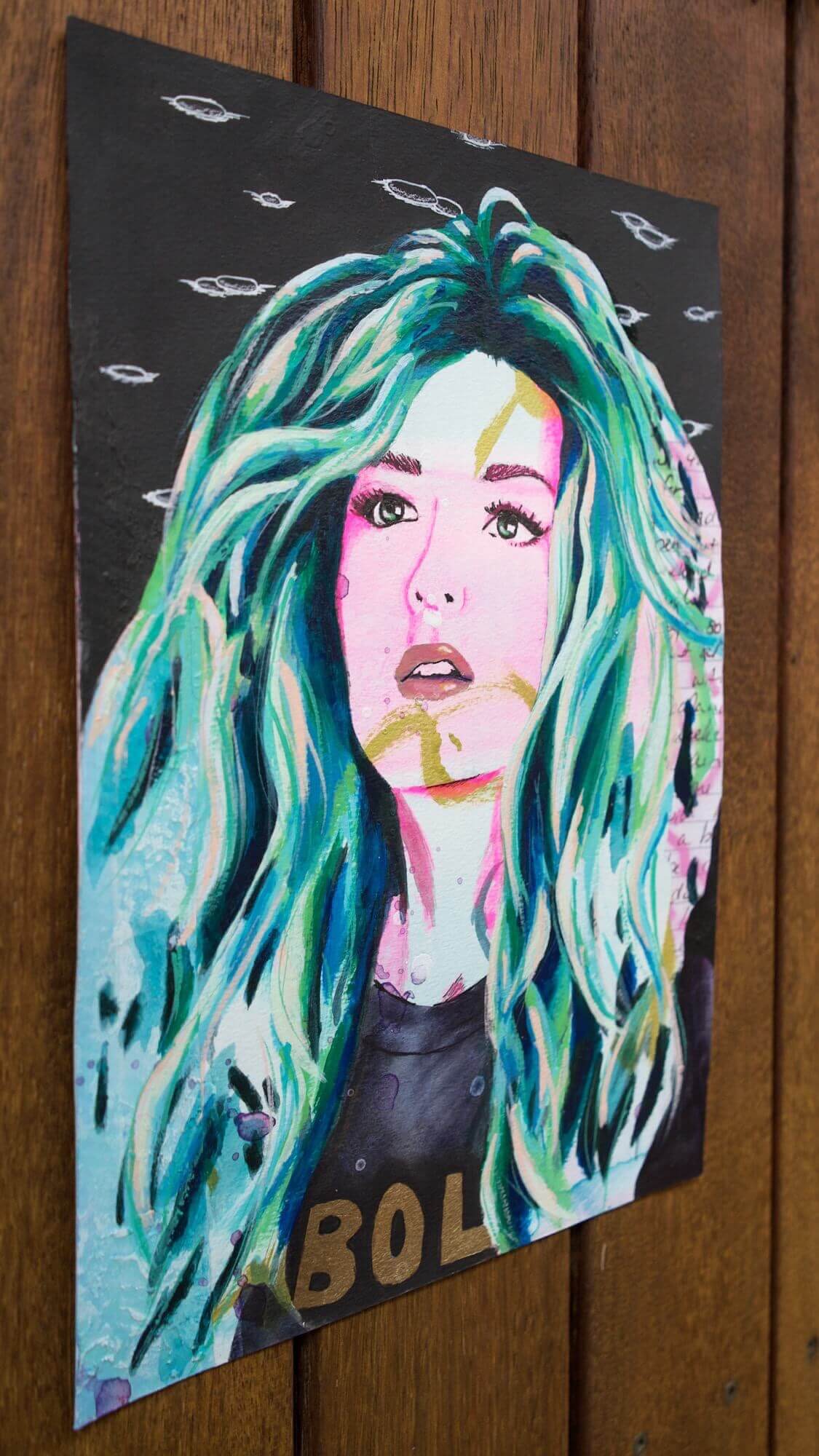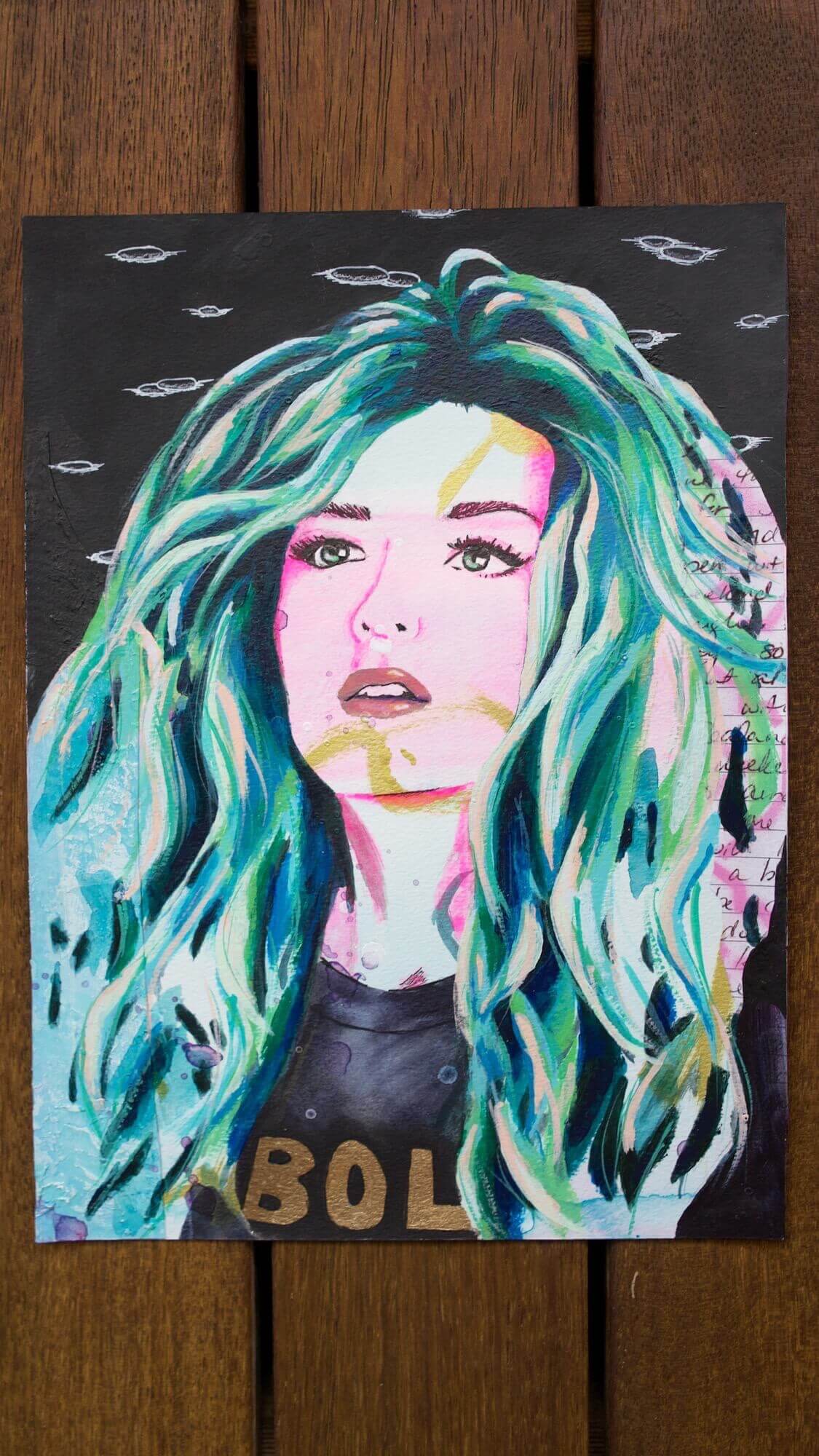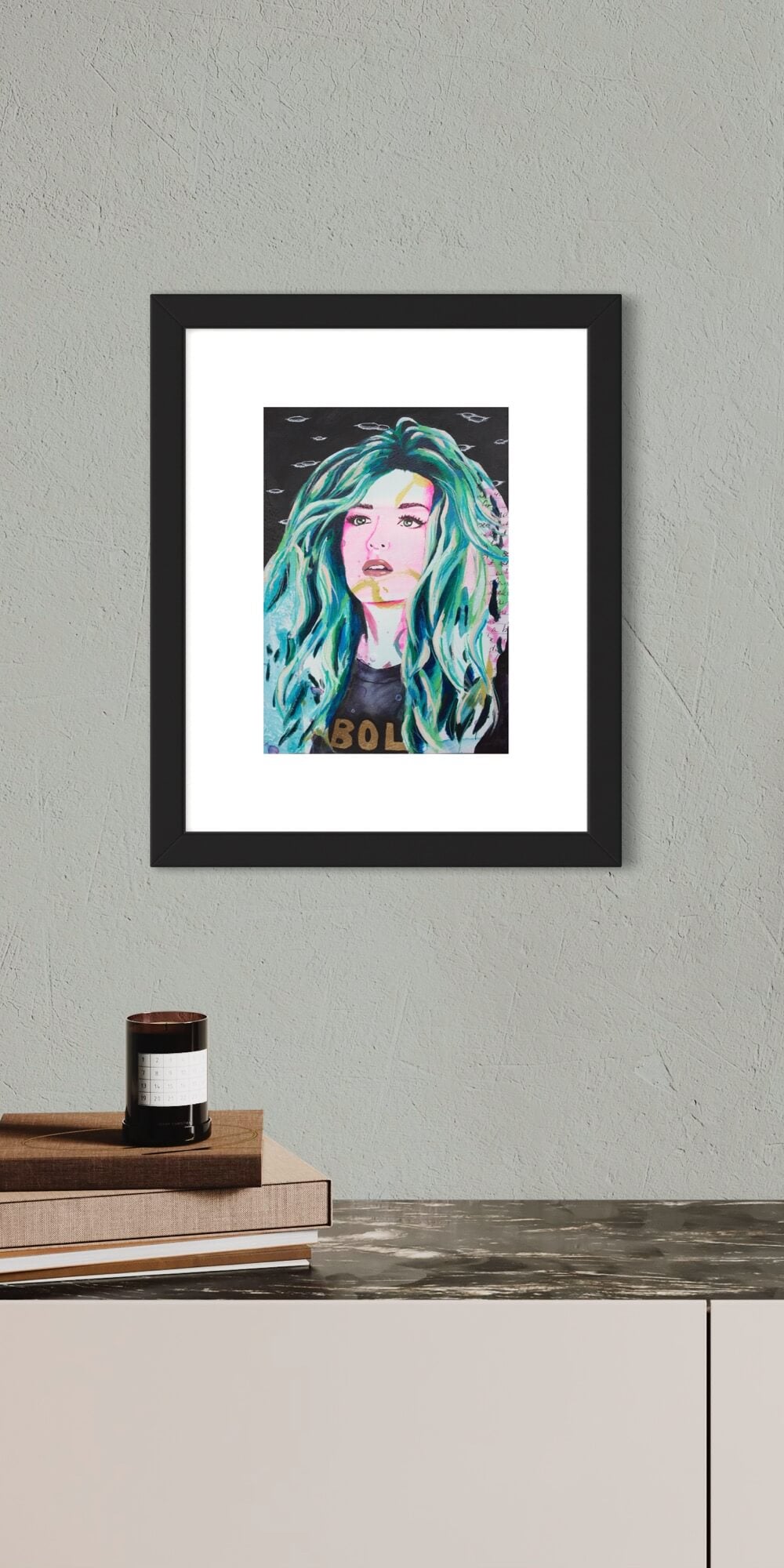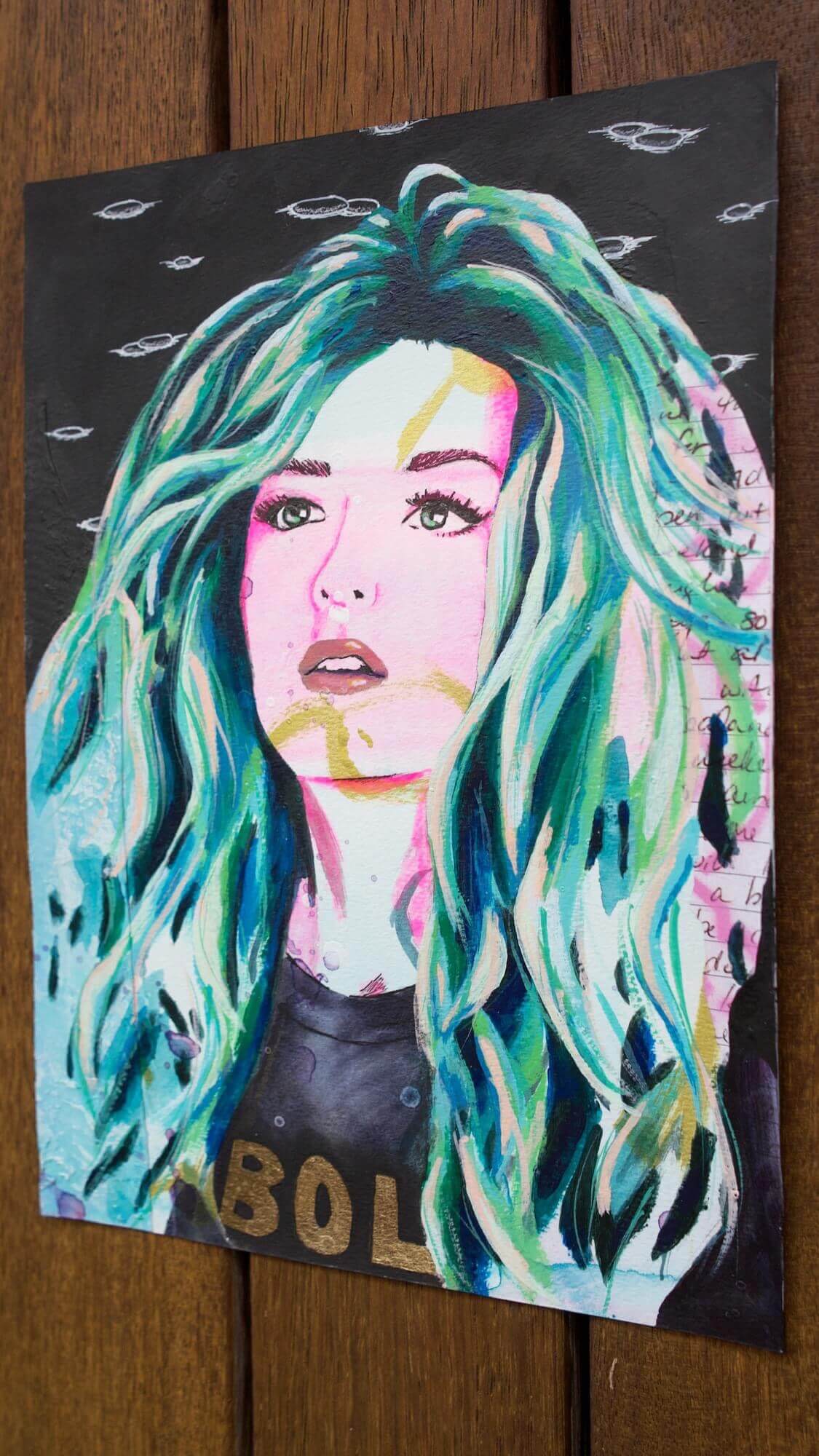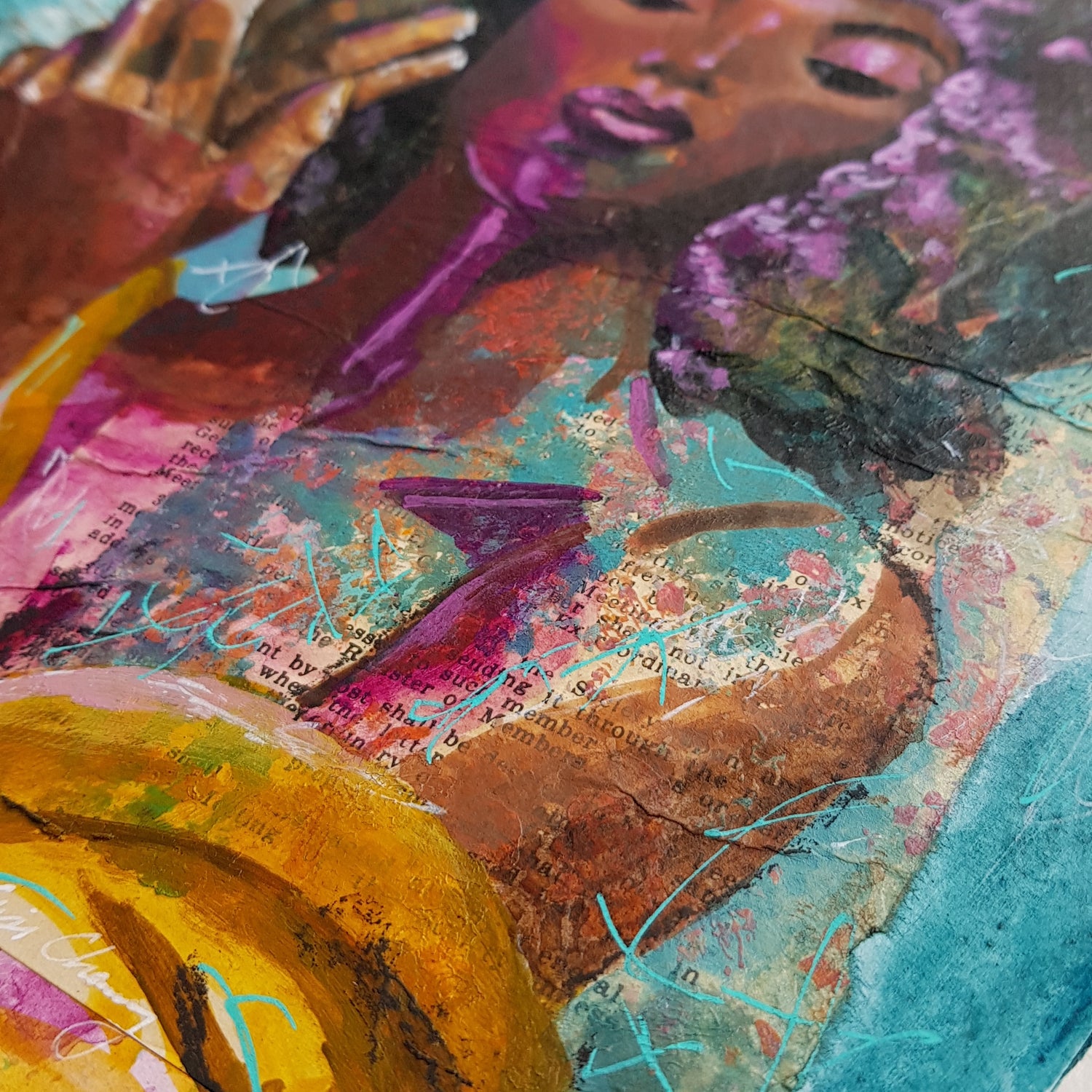 The Finish
This painting has been created on artist quality 300gsm cotton paper.
It is shipped flat and will arrive unframed, and un-mounted.
This piece is designed to fit a standard picture frame. If you plan to custom mount it, the most economical option is to buy a frame with glass in a store and bring that along with your artwork to a framer for custom mounting.
Every artwork you buy plants a tree in Australia, preserving the natural biodiversity, and helping the wildlife recover from forest fires.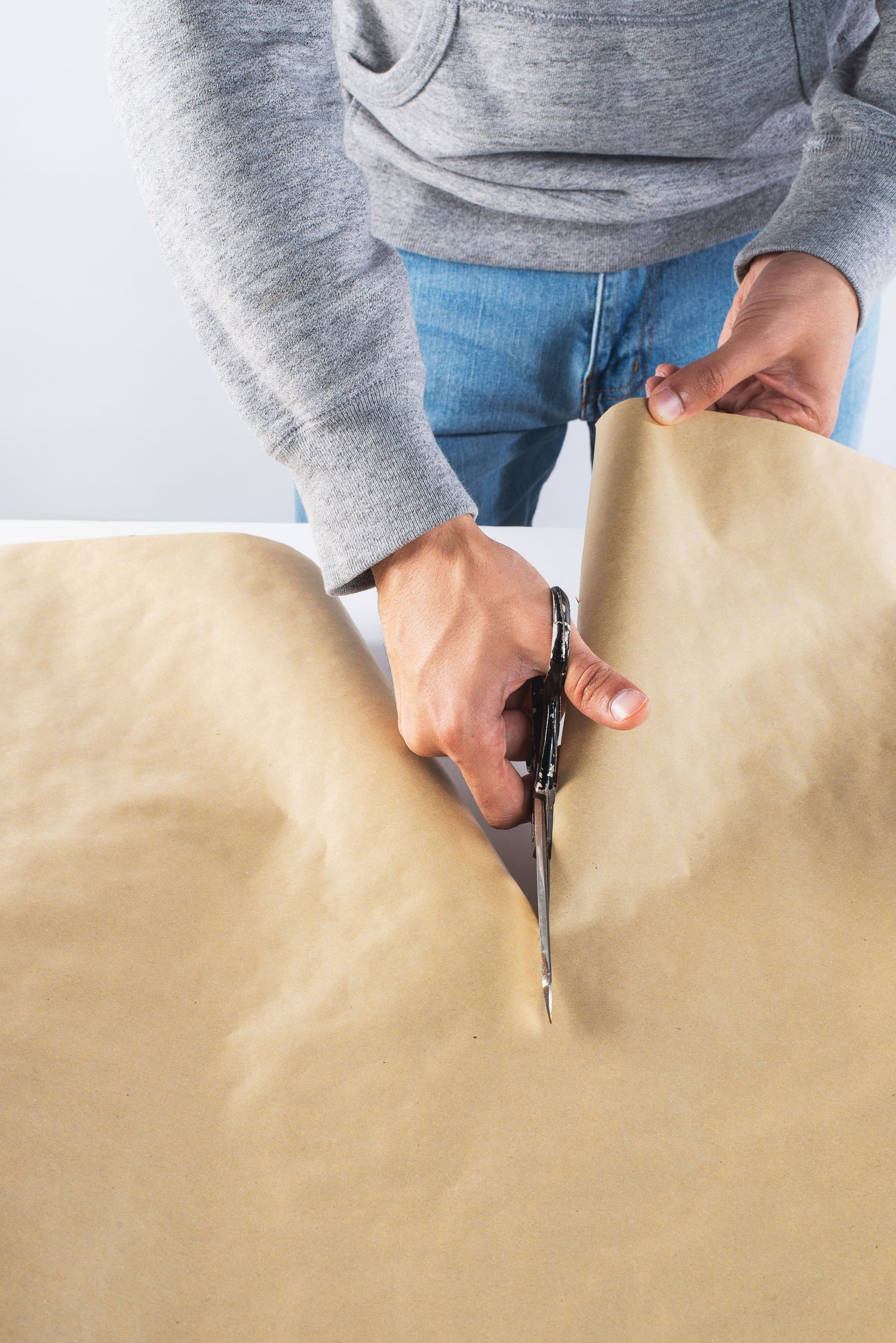 Shipping
Within Australia
FREE Shipping Australia Wide.
You will receive the painting in around 8-17 days. It usually takes 3-7 days to prepare the painting for shipping and 5-10 days in transit.
International
Shipping is available worldwide and will be calculated at checkout. Buyers are responsible for any customs and import taxes that may apply.
Shipping times may take longer than usual due to delays in the postal system.